Why Choose Google Cloud?
Reading Time:
2
minutes
There are several reasons why you should choose to move or migrate services into a public cloud provider list GCP
Cloud computing enables an on-demand service, network access from anywhere, resource pooling, rapid elasticity and a measured service.
Ease of use

Provision IT resources in minutes
Elasticity
Pay As you go
Security the way you want it

Quick Turn Around

Quick implementation
No precise planning needed – grow on demand
Ease of use
Lots of 3rd party
Focus on own business

The Joy of micro-services – docker / kubernetes

Automatically scalable
SAAS – Analytics, ML, BI, CRM
Cloud Security
Security is designed into the GCP technical architecture – note this is just a summary and not an exhaustive list.
Layer

Security Measures include

Operational Security

Intrusion detection systems

Techniques to reduce insider risk

Employee U2F use [trust keys]

Internet Comms

Google Front End

Denial of Service protection "built in"

Storage Services

Encryption at rest (default)

User Identity

Central IAM service with U2F support

Service Deployment

Encryption of interservice comms

Hardware infrastructure

HW design & provenance

Secure boot stack (cryptographic signatures over BIOS / Bootloader / Base OS images)

On-Prem physical security
The GCP architecture
GCP introduces a managed service platform which you can leverage as much or as little as needed. GCP offers IAAS, Hybrid, PaaS, Serverless and elastic managed services.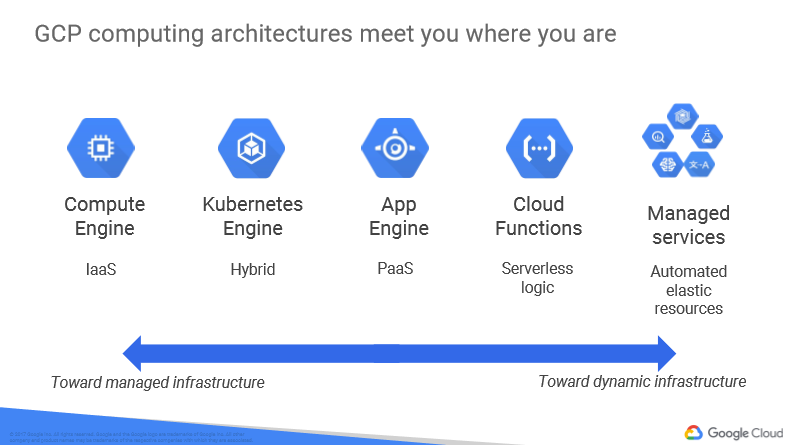 The Google Network
One of the big advantages GCP has over other providers is the google network. Arguably the fiber network offers the best performance in the cloud. According to some publicly available estimates, Google's network carries as much as 40% of the world's internet traffic every day. Google's network is the largest network of its kind on Earth. Google has invested billions of dollars over the years to build it
At the time of writing this blog, there were 18 regions, 55 zones and 134 network edge locations (POP).

Here are the current GCP availability zones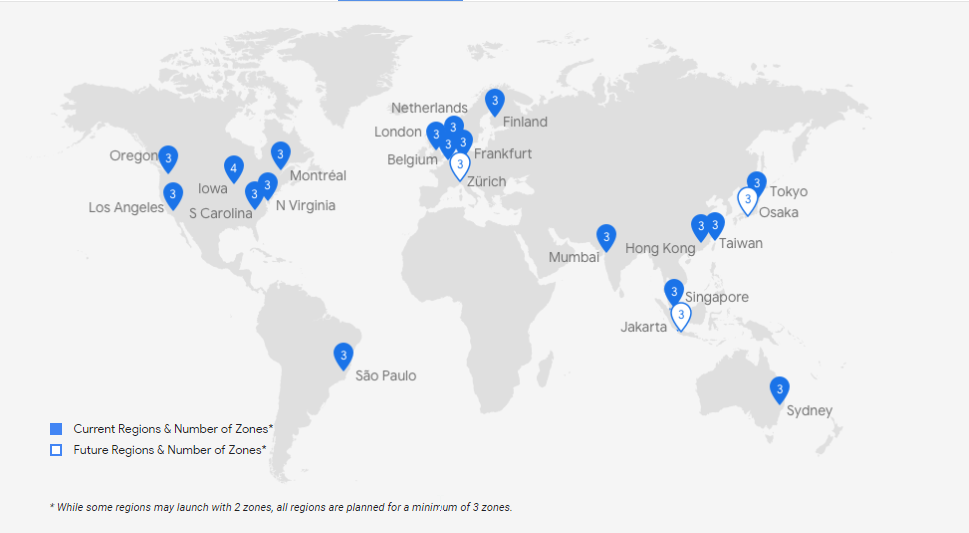 And here is the latest google network map