How to access an Amazon Workspace
An Amazon Workspace is essentially a jump box that sits inside AWS and has access to all your AWS resources. It can be a Linux or Windows Desktop. (Simply look for workspaces windows)
Amazon have created a great video that shows you exactly what a WorkSpace does:
https://www.youtube.com/watch?v=jsqI7KU3S8I&feature=youtu.be
How to build an Amazon Workspace client in the AWS Console?
This is quick guide to build a workspace in the AWS Console. In this example I am using an environment that is integrated with Active Directory.
Log into the AWS Console
Search for Workspaces and open the WorkSpaces view


From the Workspace page, click Launch Workspace


Select your Directory Services (Note: your account must have the DS permission in iAM)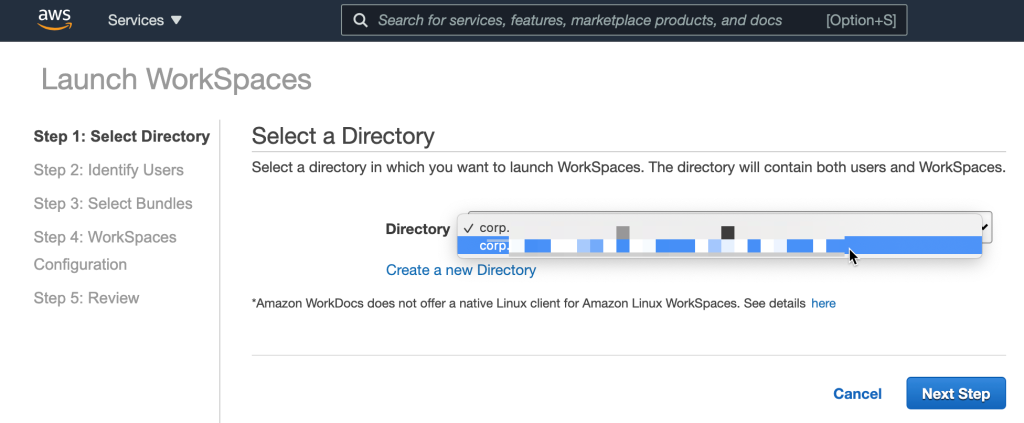 From the identify users section, press show all users, search for your directory services name, tick the checkbox then ADD SELECTED. Finally click next step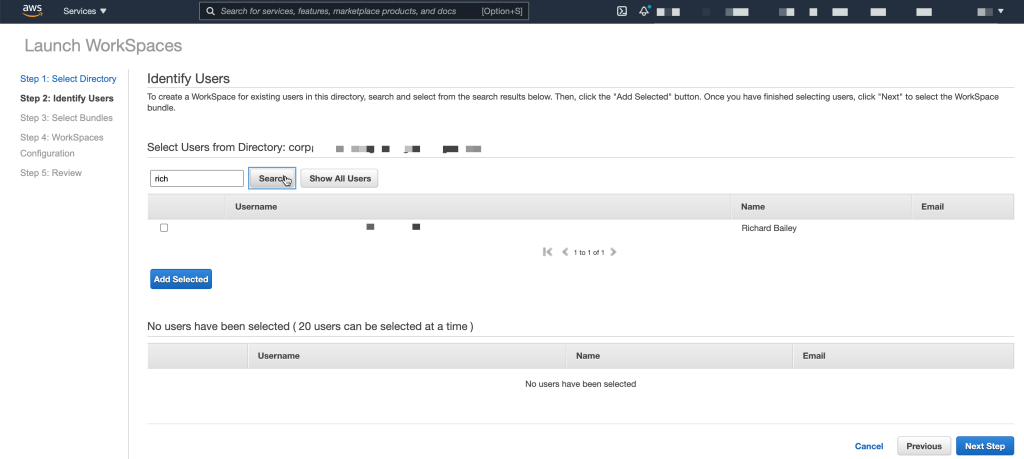 On the next page, choose your image, in this example I have used the standard with Amazon Linux 2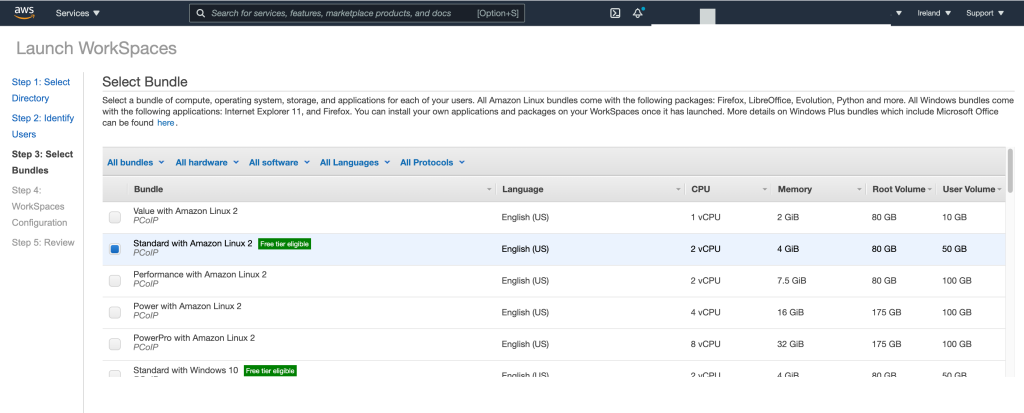 On the workspace configuration page, leave the AutoStop rule as default and I recommend you choose "Root Volume Encrption". Add a tag if you want too and then click Review and build.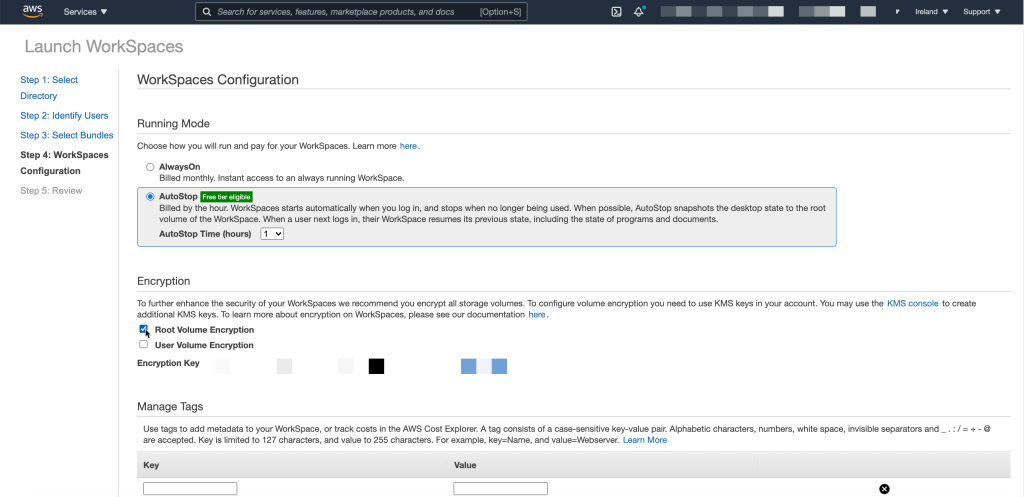 The build process will take up to 20 minutes to complete, I don't know why it takes so long, but it does. You can monitor the progress throughout. Upon completion, select the dropdown menu next to your workspace to expand the details. Locate the Registration Code, you will need this later.
Download the Amazon Client Application
Visit the link above and download the client for your Operating System. Install the client, open it and input the registration code when prompted. You will then be ask to input your domain credentials.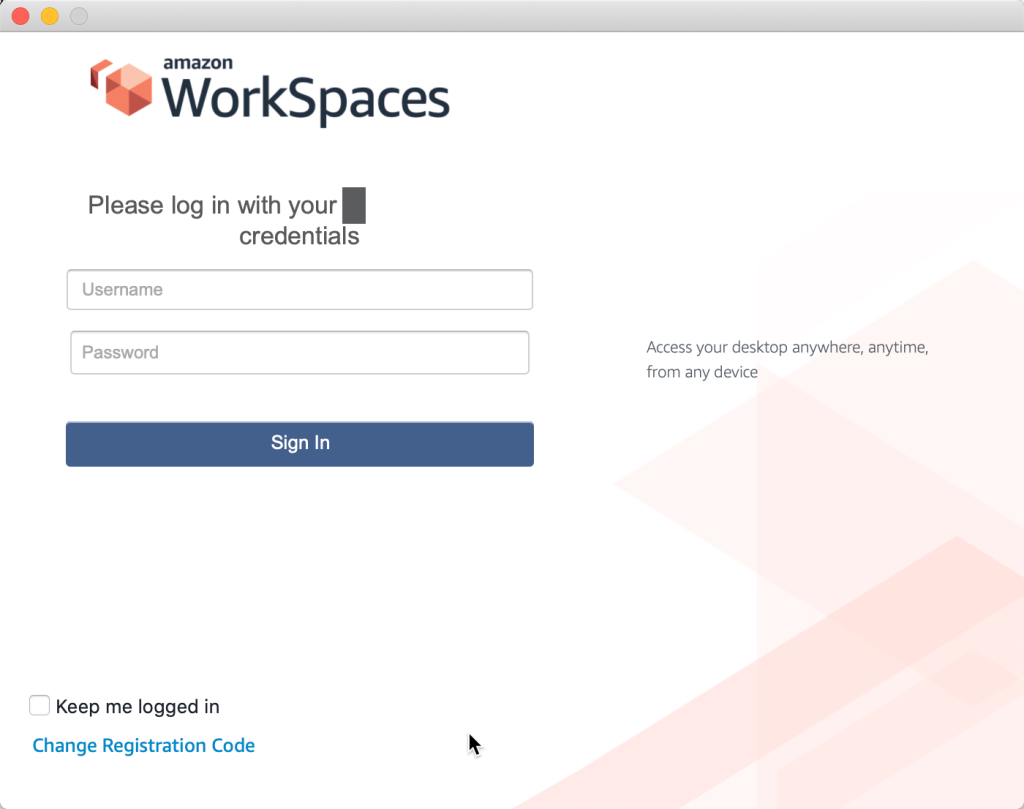 After a few moments you will have access to the desktop.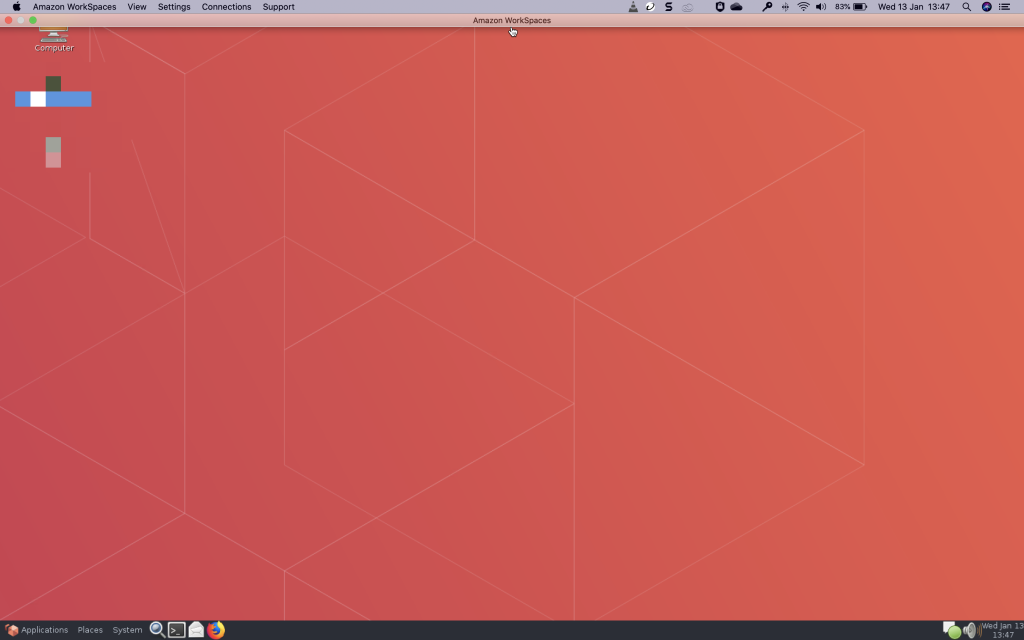 Simply expand the Workspace window to make it full screen. With the Workspace App, you can manage hardware, multifactor authentication and even find the amazon workspaces user guide.
We have just scratched the surface of Amazon Workspaces, you can use these images as a template for deploying you own customized user desktops. Change wallpapers, add server hardening, install appications such as Office 365 and so on.
That's it, thanks for taking the time to read this article. if you have any questions or feedback please write in the comment section below.